Impact Investors Council hosted the fourth edition of Prabhav on the 12th and 13th of September in New Delhi. More than 650+ delegates and 140+ speakers across 15 countries graced Prabhav, including over 30 global impact investors. For more on Prabhav – click here
Aavishkaar Group, a founding member of Impact Investors Council, was well represented by  Sushma Kaushik, Partner, Aavishkaar Capital & Sowmya Suryanarayanan, Director- Impact and ESG, Aavishkaar Capital who spoke at the Summit while Amar Gokhale, Associate Director- Gender & Livelihoods, Intellecap, and Sanchayan Chakravorty, Partner, Aavishkaar Capital moderated key sessions at the Summit.

Equity For Impact | Sector Insights: Financial Inclusion
Financial Inclusion has been the traditional mainstay of India's impact investing ecosystem, attracting almost half the entire equity capital flowing into Indian impact enterprises since 2017. This panel explored how India's financial inclusion landscape has evolved over the years and highlighted the tech-driven innovative business models propelling this sector into the future.
Speakers: Ajaita Shah, Founder And CEO, Frontier Markets – Anirudh Sarda, Head of Equity Investments (Asia), Oikocredit – Jyotsna Krishnan, Managing Partner, Elevar Equity – Sanjay Jain, Chief Innovation Officer, CIIE.CO – Shashaank Awasthi, India Advisor, Gray Ghost Ventures, Sushma Kaushik, Partner, Aavishkaar Capital
To watch the Video – Click Here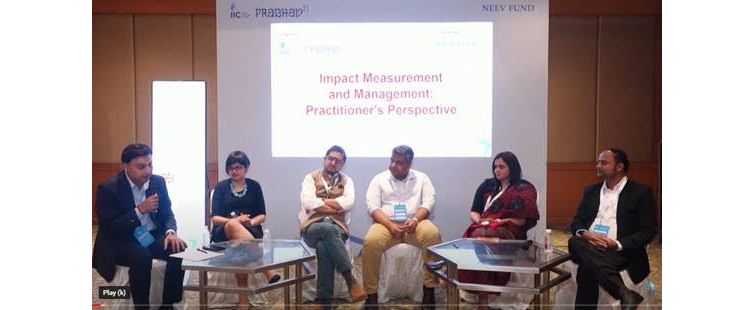 Impact Measurement and Management: Practitioner's Perspective
Impact measurement and management helps create systemic, sustainable change and also drives value creation for all stakeholders. A robust impact measurement and management framework enables enterprises and investors to account for their social performance, value their contribution to society and generate greater credibility with stakeholders such as their customers. It is therefore critical to develop universal standards for social impact to catalyze the scaling up of the impact investing ecosystem.
Speakers: Arnab Mandal, Functional Head – Impact Measurement, Tata Trusts, Devang Bhandari, Global COO – ESG Advisory, KPMG, Reihem Roy, Partner, Omnivore Sowmya Suryanarayanan, Director – Impact and ESG, Aavishkaar Capital, Sugandhi Matta, Chief Impact Officer, ABC Impact – Varad Pande, Partner – Strategy, Impact & New Initiatives, Omidyar Network India
To watch the Video –Click Here

The Road Ahead for Climate Investing: Experiences & Learnings from LPs
This session brought together Global and Indian Climate-tech Capital Providers to draw best practices and learnings from the global climate-tech ecosystem. The discussion focused on the pathways to strengthen a few climate-tech sectors in India and accelerate deployment of low-carbon affordable technologies across industries.
Speakers: Ankit Agrawal, Private Equity Professional, Neev Fund – Biswarup Banerjee, Program Manager – Renewable Energy, IKEA Foundation – Priya Shah, General Partner, Theia Ventures, Sanchayan Chakraborty, Partner, Aavishkaar Capital and Tarun Arora, Partner, Encourage Capital.
To watch the Video – Click Here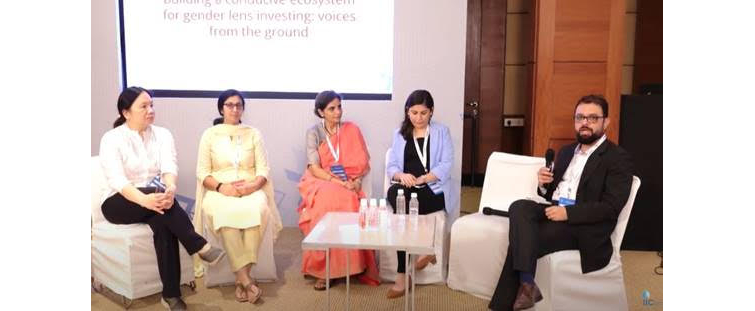 Building a conducive ecosystem for gender lens investing: voices from the ground
This panel discussion explored the size of the investment and social impact opportunity for India using a gender-responsive strategy. The discussion unearthed key challenges for impact funds while charting out interventions (short-term as well as long-term) required to bolster gender equity in the impact investing ecosystem in India. This session was curated by Value for Women.
Speakers: Amar Gokhale, Associate Director, Gender + Livelihoods, Intellecap, Jenaan Lilani, Chief Operating Officer, Villgro Innovations Foundation – Ragini Bajaj Chaudhary, Director – Investments, Caspian Impact Investment Advisers – Ranjna Khanna, Director, Impact Investors Council, Shaila Lee, Global Vice-President, HR, Husk Power Systems.
To watch the Video –Click Here